Jeep Wrangler Pickup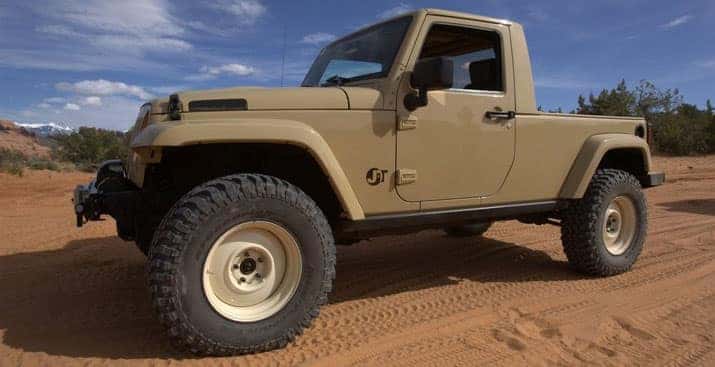 -2007 JT Concept Shown
With the top down, sun shining and off-road potential at any moment, the Wrangler delivers a sense of freedom to rich and poor, young and old, country and city drivers alike. It seems a natural extension of the attitude and love of these vehicles that the Jeep Wrangler Pickup would be born.
It might actually be better to say the Jeep Pickup will be "born again," because the carmaker dabbled in a Jeep pick-up from 1981-1985 called the CJ-Scrambler. It featured a short, five-foot bed fitted to the standard CJ-class chassis and enjoyed the hard- and soft-top options we see today. It was powered by a 82-horsepower, four-cylinder engine or a 110 six. However, it wasn't as widely popular as today's Jeep Wranglers and trended toward the beach-buggy crowd over mainstreamers. But Fiat Chrysler has been tinkering with the idea of a Jeep/pickup hybrid with more bravado for many years.
Jeep Pickup Buzz
Unlike the sporty 1980s model, the carmaker plans to go big in terms of size and luxury. The much-anticipated Jeep-Pickup appears to be based off the Wrangler Unlimited series, with an extended bed. That makes a tremendous amount of sense for the Jeep lifestyle. Wrangler owners revel in the blend of luxury interiors and technological innovations with the ability to drop the top and take off the doors. The four-door models currently have rears seats that lower for expanded cargo space. Adding a pickup bed would allow for a 4- 5-person fully outfitted road trip and Jeep owners do like to travel.


-2007 JT Concept Shown
What We Know
Fiat Chrysler fanned the flames of a Wrangler pickup in 2005 with a proposed "Gladiator," but the 2-door looked more like a pickup than a Jeep and didn't make it to the mass manufacturing phase. Last year, the car company confirmed it would move forward with a Jeep-Pickup and it was tapped to hit lots this year. Production appears pushed back but interest has been significantly piqued.
Expectations and spy photos on the Internet show a 4-door Wrangler with extended pickup bed that should appeal to Jeep and truck lovers alike. It truly is a best-of-both-world's design and will come with current and emerging amenities, including being Sirius radio ready, power windows, soft and hard convertible top as well as all the technological bells and whistles. Next generation Wranglers are expected to undergo major interior tech advancements and these may be rolled out in the Jeep Wrangler Pickup as well. Expect all the iconic Jeep features to remain in place.
The final thing we know about the imminent Jeep Wrangler Pickup is that they are going to sell like hotcakes. Think about the fact that auto industry journalists and mainstream media outlets ran articles and paparazzi-type spy photos about wrapped test models. For a new vehicle, the hype is off the charts and Jeep and truck enthusiasts are going to scoop them up. It may be a good idea to pre-order one ASAP or you could end up on a long wait list.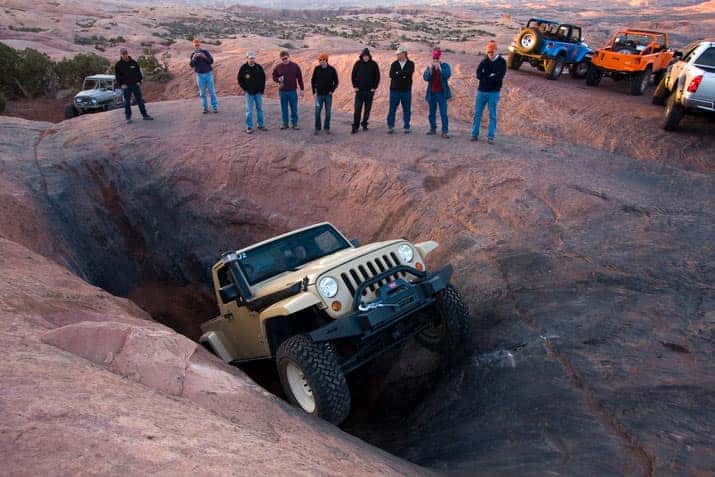 -2007 JT Concept Shown