Finance FAQs in Dallas, Georgia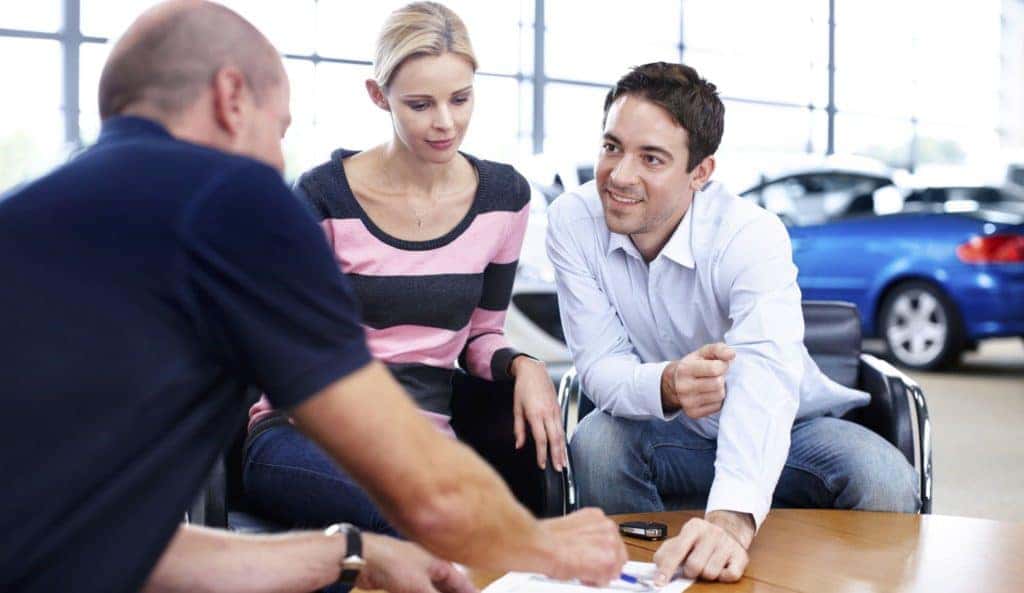 When the time comes to buy a new car, you may feel daunted by the financing process. We at Paulding Chrysler Dodge Jeep® Ram are here to help; we want to make the process as easy as possible for you. Here are some of the most common financing questions we get.
What do I need to apply for an auto loan?
You will need general personal information (address, phone number, social security number, etc.) and proof of income.
How do I get the best interest rate?
To get the best interest rate, you need to compare different lenders to see what they can offer you. If you want to apply here at Paulding Chrysler Dodge Jeep® Ram, we can do all this work for you and will find you the best overall terms we can.
How much car can I afford?
This will vary greatly from person to person. In general, you should not spend more than 20% of your monthly income on all vehicle expenses—loan payment, fuel, insurance, service, etc. However, to get the best idea of what you can afford, you should track all of your spending for a few months to see where your money is going. You may be able to free up more money by cutting out unnecessary purchases.
How much do I need for a down payment?
The more you put down up-front, the less you will need to borrow. This will make your monthly payments smaller. When buying a new car, experts recommend putting down around 20% of the total price and about 10-15% for a used car. However, if you are trading in a car, any money you get from that can be used toward your down payment.
If you have any questions about the auto financing process, please give our financing department a call. We are here to serve you at Paulding Chrysler Dodge Jeep® Ram.
For More Information Leave a Message Below